This post may contain affiliate links, meaning if you buy or book through one of these links, I may earn a small commission .
Did you grow up watching Hocus Pocus as a fall tradition? Or maybe you begrudgingly read the Scarlett Letter in school, and walked away mystified by 17th century Salem's harsh Puritan society. If either of these are true, then a day trip to Salem, MA is a must for your next New England itinerary.
A day trip to Salem, MA can easily be combined with a Boston trip, as it's only about 17 miles north from the city center. You should aim to be in Salem between the core hours of 9am to 5pm, since that is when most tourist sights are open. Plan to be in Salem even later if you wish to eat dinner or do an evening walking tour.
While I typically don't jam-pack my itineraries, this Salem, MA day trip is an exception. There are just so many awesome sights in the "Witch City", including a maritime history that once made Salem one of America's wealthiest cities. I'll note below what places to skip if you prefer a slower pace.
With that, put on some comfortable shoes, grab a coffee, and let's explore!
---
The Perfect Day Trip to Salem, MA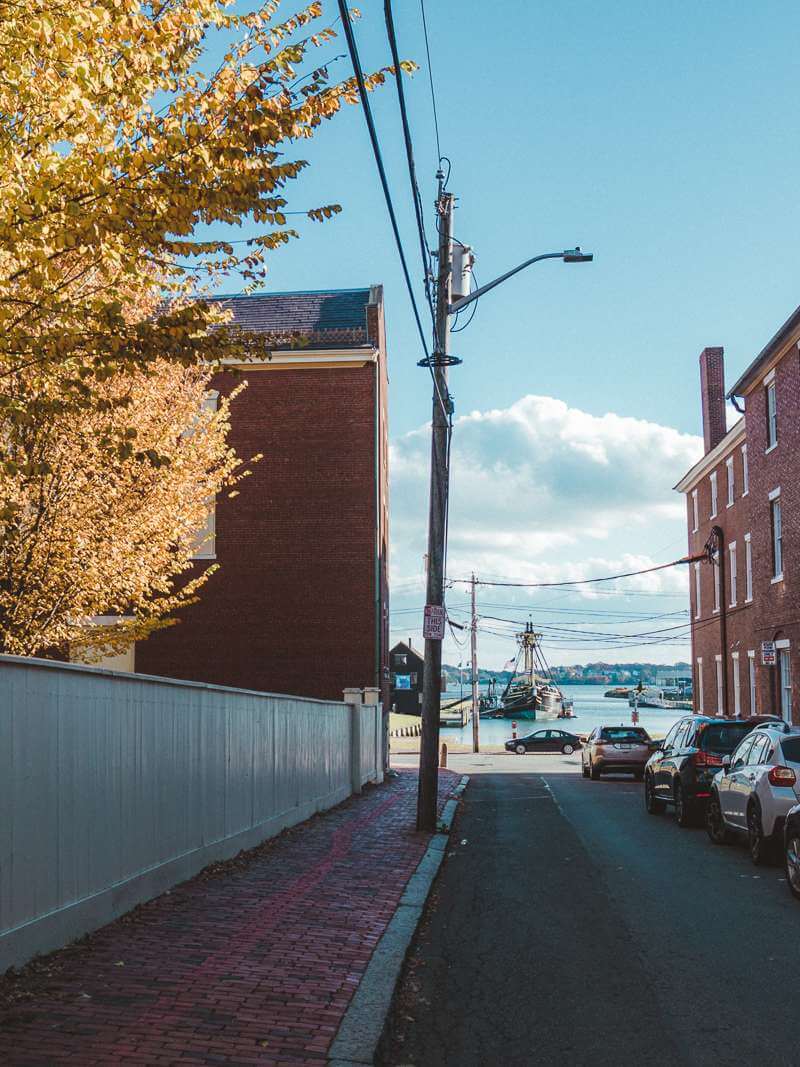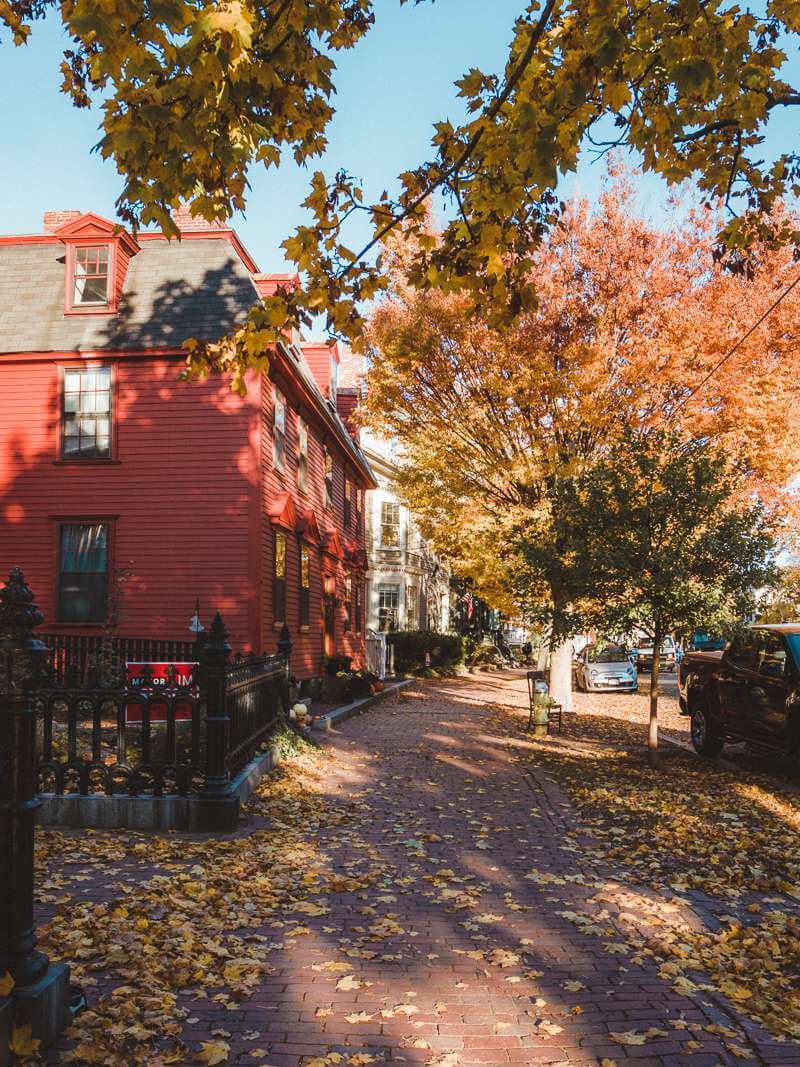 Ultimate Salem Day Trip Itinerary
8:30am – Hocus Pocus House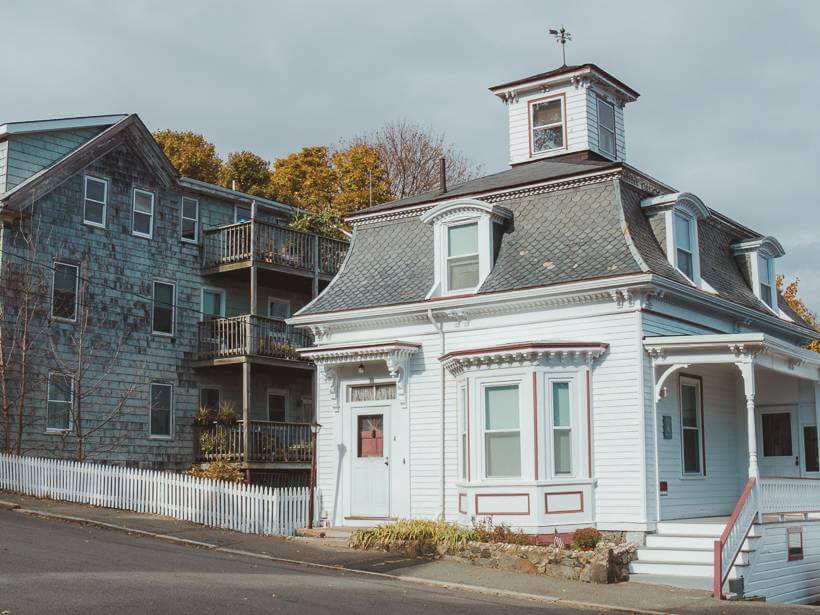 Kick off your Salem, MA day trip with an iconic Hocus Pocus filming site: Max and Dani's home from the movie. The house, located at 4 Ocean Ave., is a private residence in a quiet neighborhood, and doesn't feature a museum or even parking. That said, this photo spot will quickly get you into the spirit of the Witch City.
While the owners don't mind visitors taking photos, I still recommend being brief and discreet. For parking, street spots in this harborside neighborhood are mostly reserved for residents. I left my car in the lot next to Forest River Park, which was just a short, pleasant walk away.
Note: If you are not a Hocus Pocus fan or haven't seen the movie, this sight probably won't mean anything to you, so feel free to skip!
Also Read: Best Things to do in Salem, MA in October
9:00am – House of Seven Gables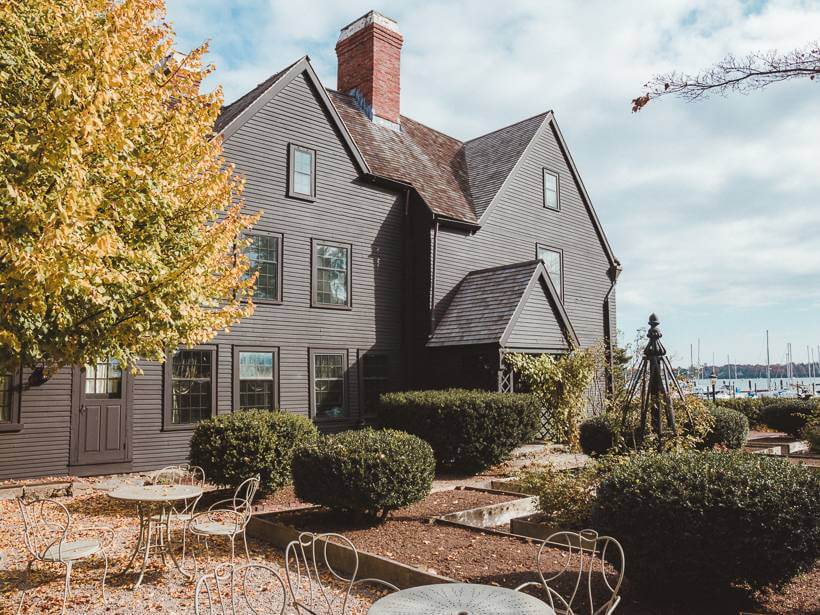 If you enjoy Nathaniel Hawthorne's works or historical homes, a visit to Salem's House of Seven Gables is a must. This 17th century post-medieval style mansion once belonged to a wealthy sea captain, John Turner I.
Between 1845-1849, Hawthorne visited the house while working in Salem, becoming inspired by its appearance to write a namesake novel. Today, a $20 ticket includes a guided house tour and access to the grounds. Book your time slot in advance here. You can park your car on site for the tour, but will need to move it when you're done (locations suggested below).
During the tour, your guide leads you through rooms with low ceilings and fine furnishings. You even get to climb a secret stairwell! Fun fact: During the 18th century, four of the gables were removed as the house was modernized; they were restored in the early 1900's.
Before leaving, head next door to explore Nathaniel Hawthorne's birthplace, which was moved onto the property in 1958 from its original Union Street location.
10:00am – Derby Wharf Light Station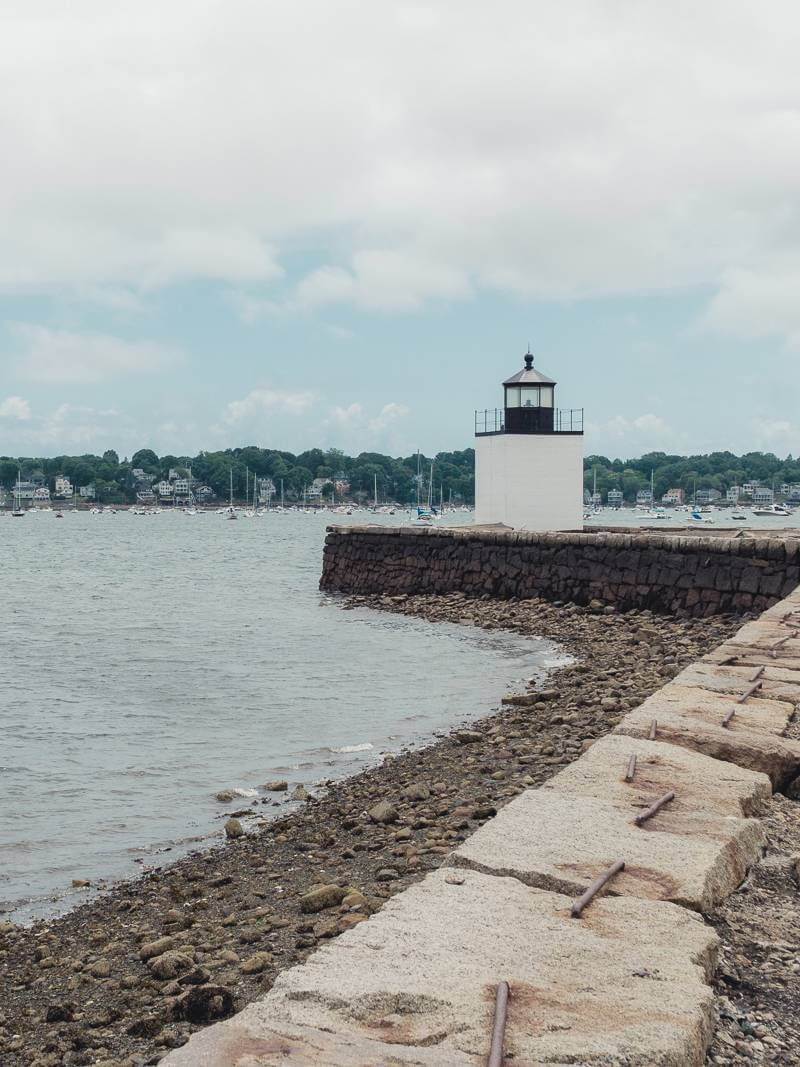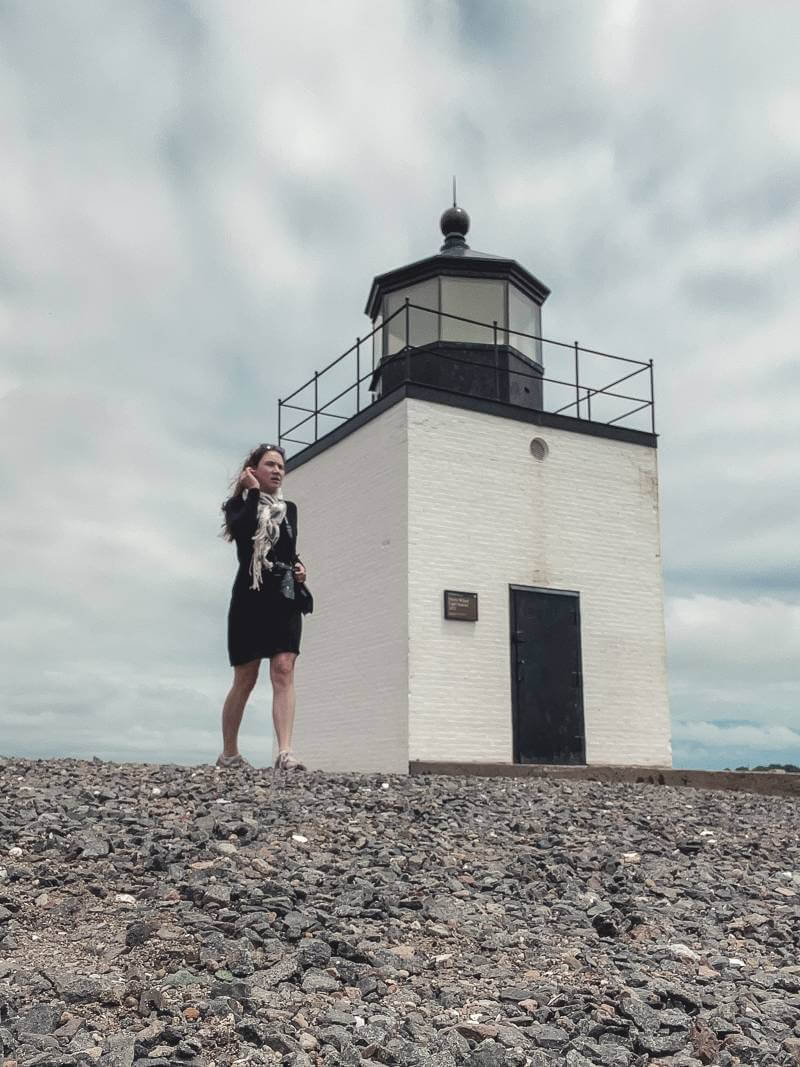 Continue your harborside explorations with visit to Salem's historic Derby Wharf Light Station, which dates back to 1871. Reaching the lighthouse first requires a pleasant walk across a gravel path that juts out into the harbor.
Derby Wharf Light Station's squat, square structure is only 20 feet tall and visitors cannot go inside. Therefore, this lighthouse is unlikely to intimidate visitors who are afraid of heights like me. It's simply a place where you can appreciate the lovely harbor and enjoy a moment of calm in the gentle sea breeze.
10:30am – Explore the Salem Maritime National Historic Site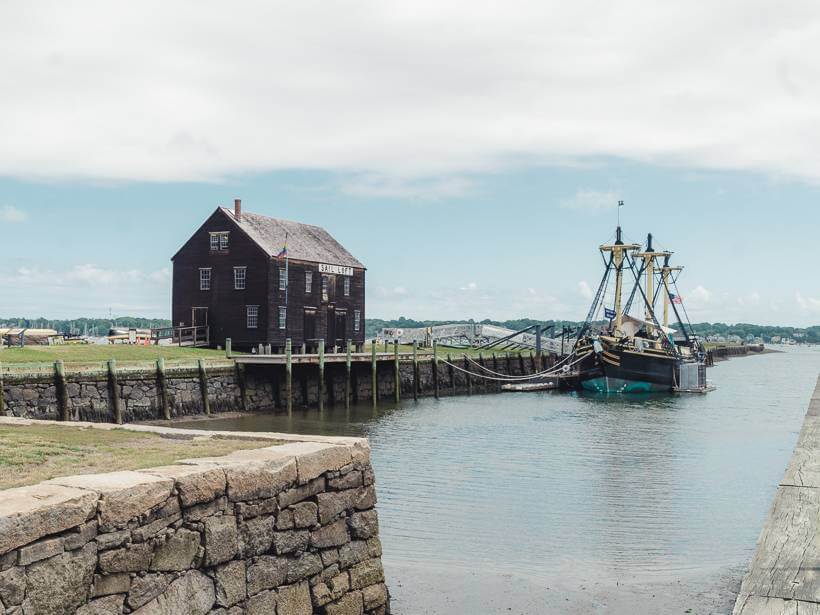 Continuing along the waterfront, you'll enter the Salem Maritime National Historic Site, which became the first US site to receive this designation on March 17,1938. This nine-acre area encompasses historic wharves and structures that preserve Salem's history as a major colonial port town.
Salem was once among the richest city's in America due to its bustling seaport. Sea captains displayed their wealth by building mansions like Derby House. At one time, the wharves were lined with warehouses that stored goods from all over the world.
Unless you visit on a weekend, most of the structures are not open to enter. Instead, there are placards along the waterfront that explain the significance of each site. It makes for a pleasant stroll through history with the serene waterfront location.
Don't forget to pop into the Waite & Pierce Park Store, which is filled with cute nautical-themed gifts and decor!
11:30am – Lunch/Coffee Break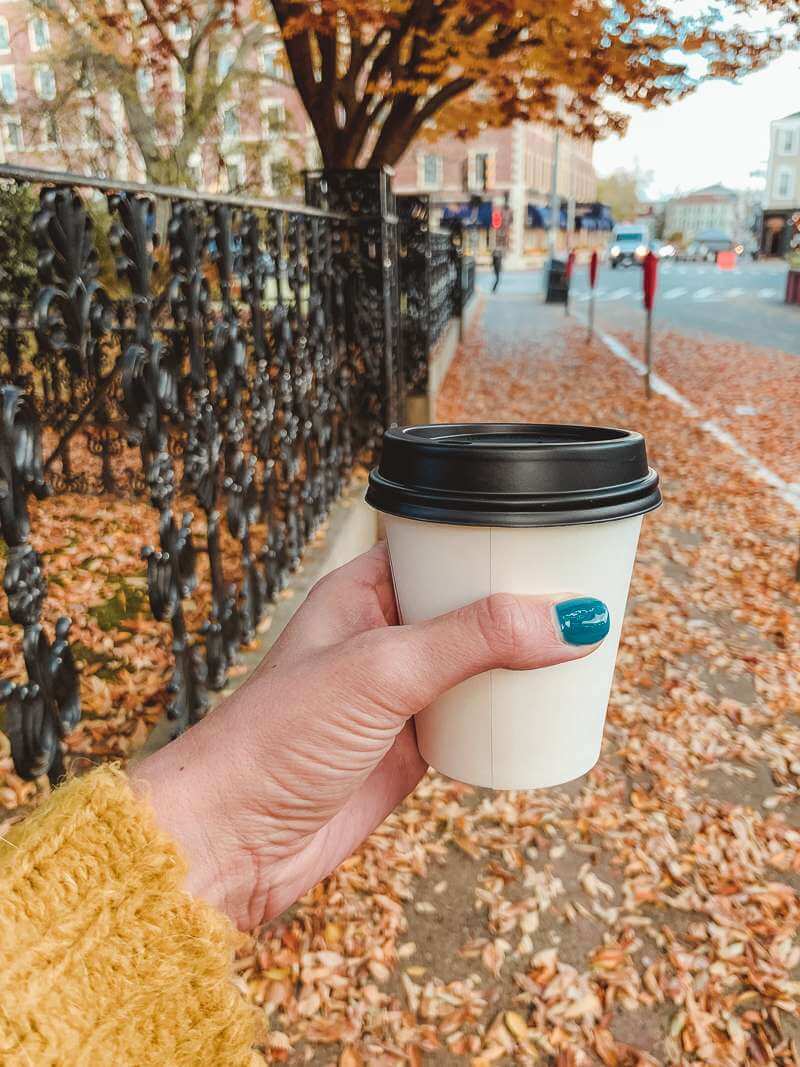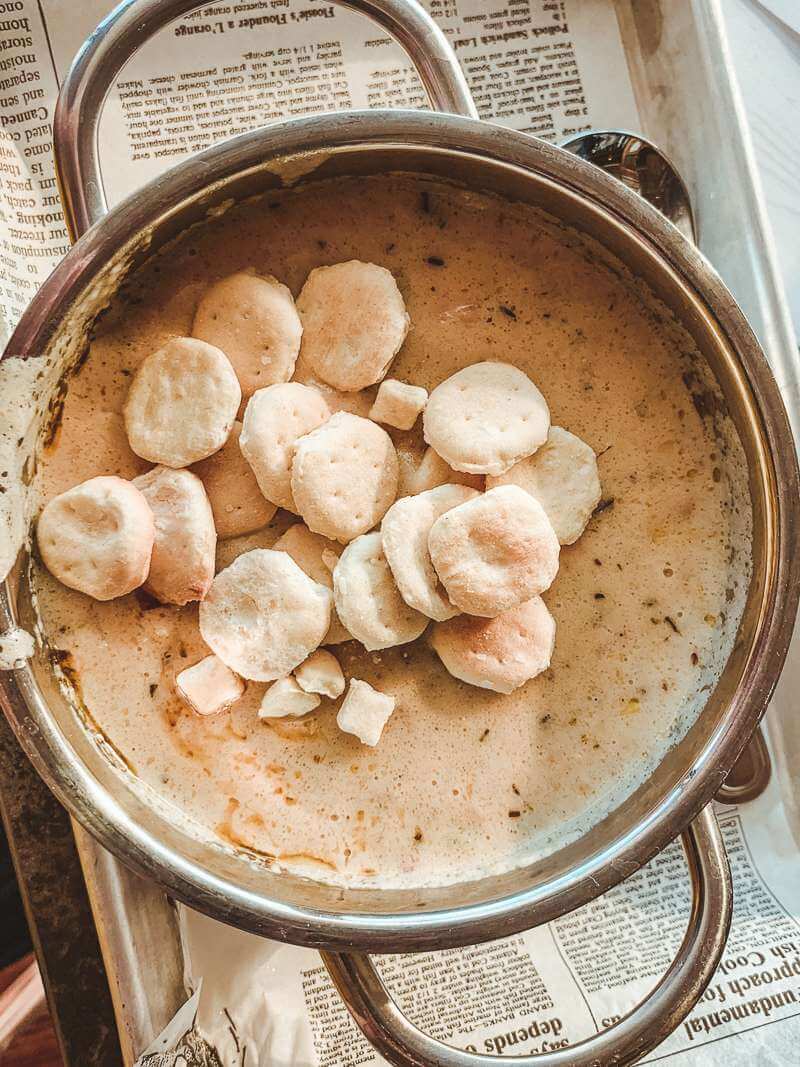 After your morning explorations, it's time for a food break. Here are a couple cute cafes in Salem to check out for coffee and lunch:
Gulu-Gulu Cafe: Centrally located in the heart of Salem. I enjoyed their oat milk cappuccino and avocado toast.
Jaho Coffee Roaster & Wine Bar: Charming little spot near the waterfront with an enticing case of baked goods. The smoked salmon bagel was the perfect mid-day fuel I needed.
If you are in the mood for seafood, there is a collection of spots near the harbor, some of which have water views. To watch the boats while enjoying a hot bowl of "chowda", check out Sea Level Oyster Bar.
12:20pm – Stroll Across Salem Common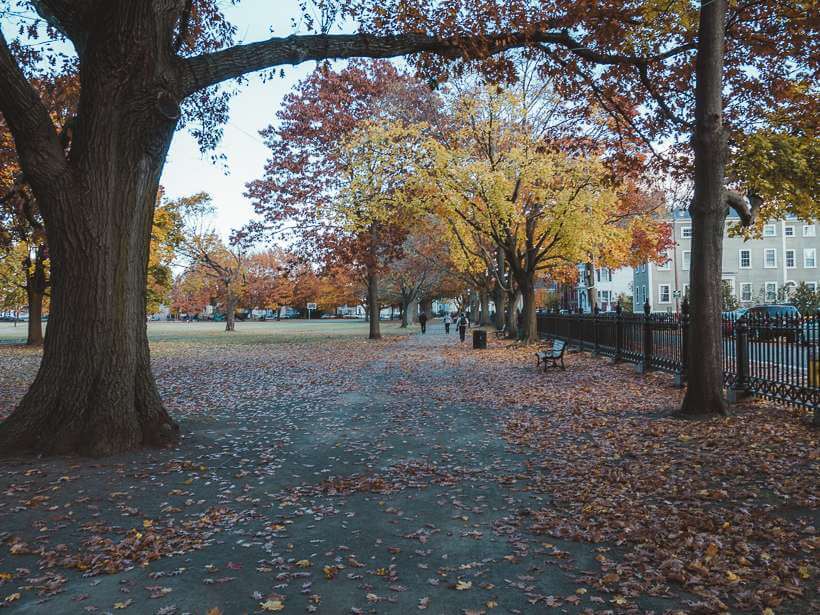 After lunch, head towards the center of Salem by crossing Salem Common. This green space has been in use since the 17th century, and was originally where the local militia would perform drills.
In 1637, for the first time, a militia gathered to perform drills for the common defense of multiple communities. This act led to Salem later being acknowledged as the "Birthplace of the National Guard".
12:30pm: Walking Tour or Museum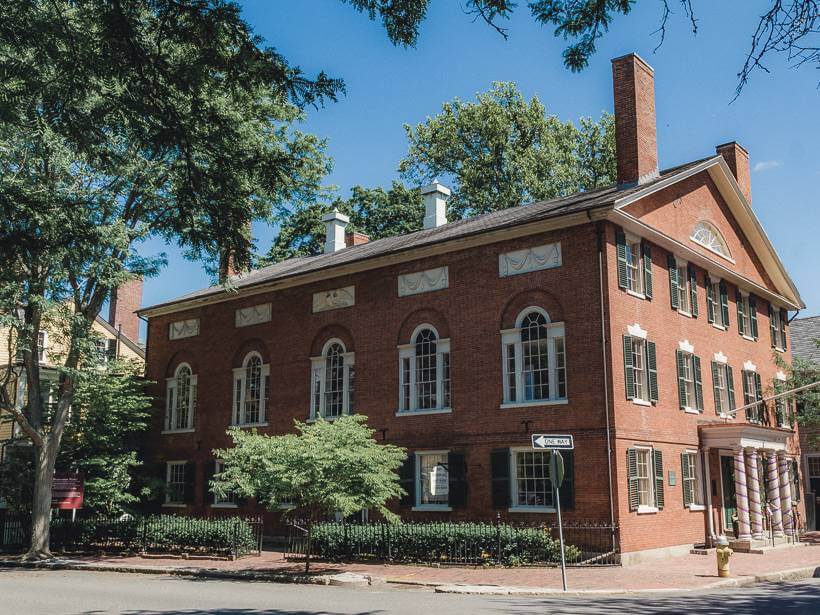 Option 1: Walking Tour
You've explored Salem's maritime history, and now it's time to learn about the city's most famous occurrence: the Salem Witch Trials. Doing a Salem walking tour is the best way to learn about the paranoia and hysteria that swept Salem's Puritan society in the late 17th century. Plus, the tours give more meaning and background to Salem's historic buildings and streets.
Personally, I prefer doing this tour after dark, when temperatures are more comfortable for walking and the atmosphere feels spookier. The guides also tend to throw in a couple ghost stories, and the darkness helps to bring them to life.
If you'd rather save your Salem Walking Tour for the evening, you could allow more time for lunch or consider the below alternative.
Option 2: Peabody Essex Museum
Founded in 1799 as the East India Marine Society, the Peabody Essex Museum is considered to be America's longest continuously running museum. The museum's collections feature art and artifacts from all over the world.
However, my favorite exhibit is "Salem Stories", which features original artwork, documents, furnishings, etc. collected over time that tell the story of Salem's evolution. The are even some items relating to the witch trials!
3:00pm – Visit the Witch House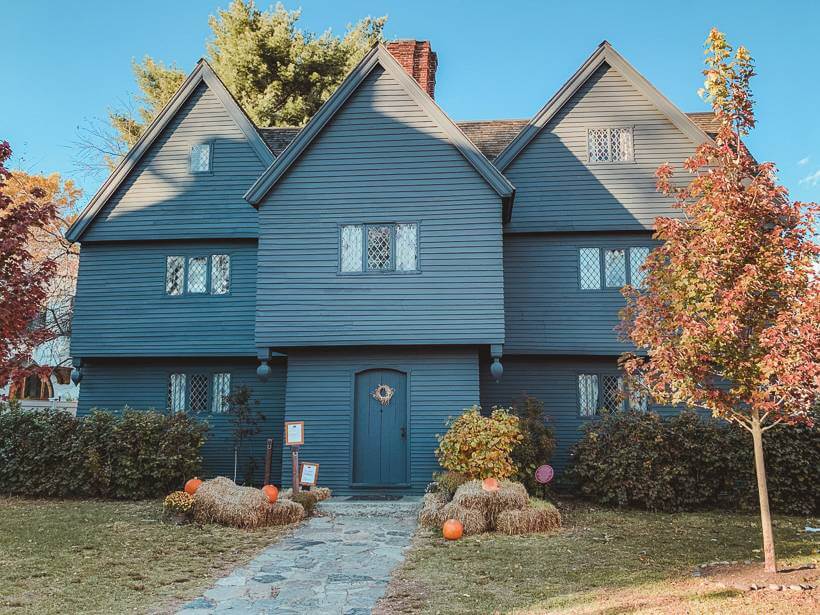 You will probably pass the Witch House during your walking tour, which looks out of Godric's Hollow with its high pitch and angular roof. The home, grand in its day, dates back to 1675 and belonged to Jonathan Corwin, the wealthy judge who presided over the witch trials.
It's worth purchasing the $9 ticket to tour the inside of the residence, where you will see period wood furnishings and learn more about Puritan beliefs and daily life. Unsubstantiated rumors even suggest that some interrogations during the witch trials took place within those very walls.
There creepiest thing I saw in the house was a small exhibit on corpse medicine, when people took parts from the deceased to treat various ailments. Though disturbing, it illuminates a way of thinking in early New England that could very well have had a part in allowing the witch trials to escalate as far as they did.
3:45pm – Stroll Historic Streets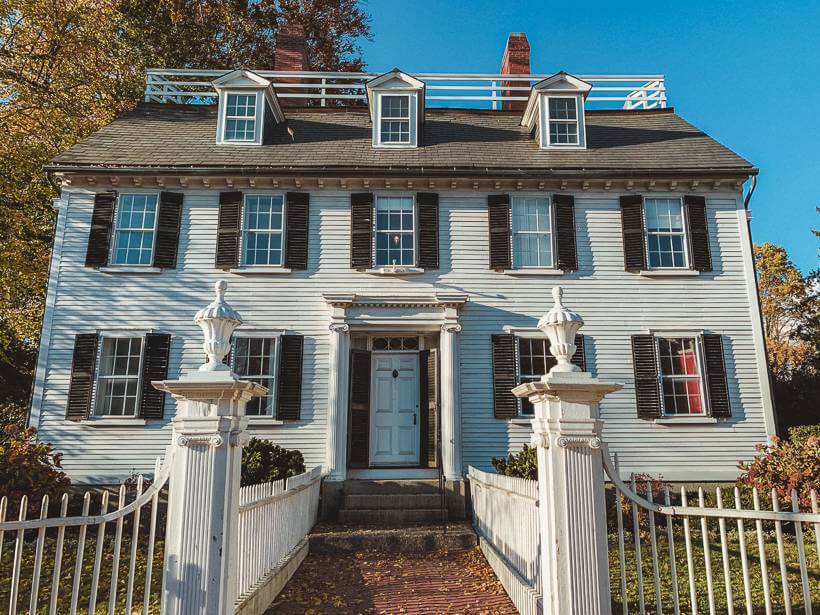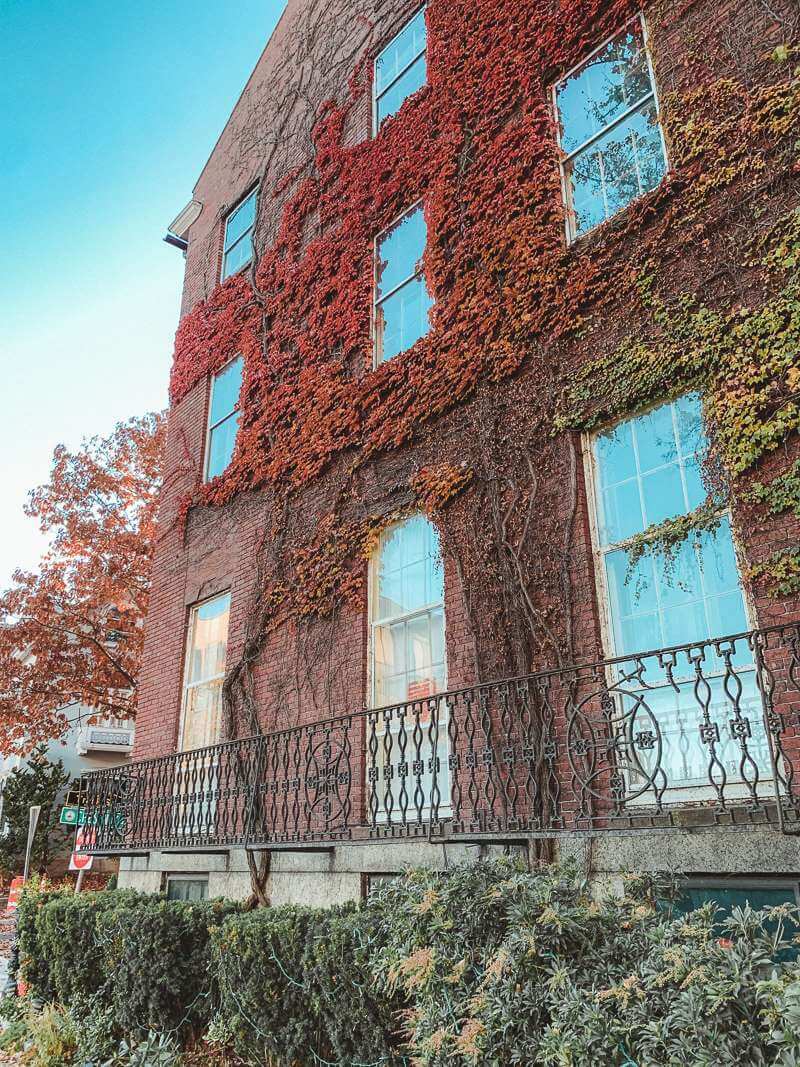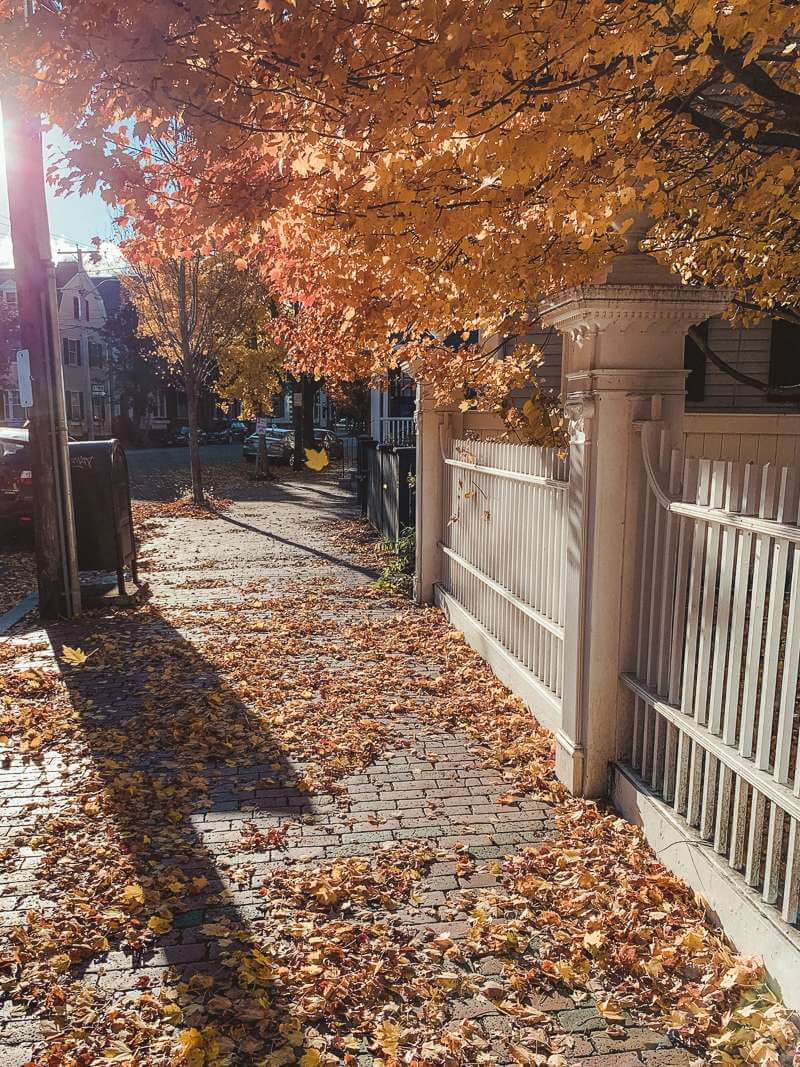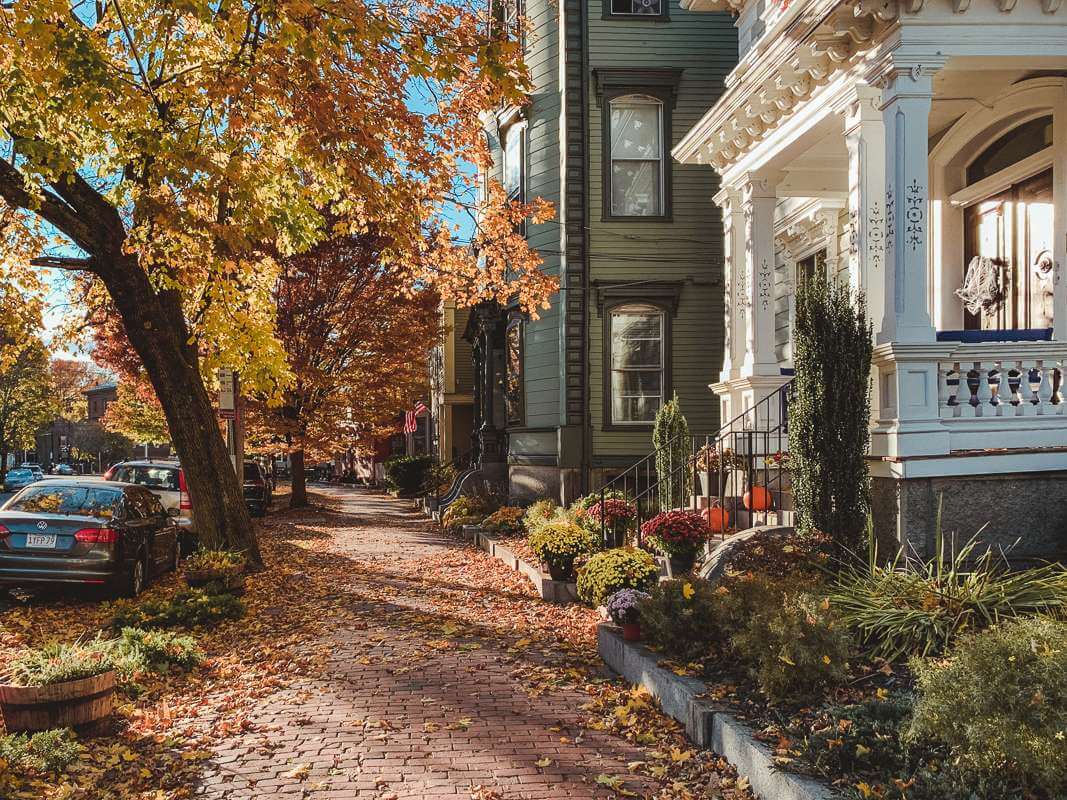 Keep strolling down Essex Street past the Witch House and beyond Ropes Mansion. You are entering the McIntire Historic District, which features stunning colonial homes. Many of them were designed by or based on the style of acclaimed 18th century architect, Samuel McIntire.
This walk is pretty during summer, but is especially magical during autumn. During my early November walk, the colorful trees and crunchy leaves underfoot transformed my surroundings into a fall wonderland.
Continue strolling down Essex Street and turn left onto Flint Street. Follow this short stretch and turn left onto Chestnut Street to continue past the stately mansions on this wide thoroughfare.
When you reach Cambridge Street, look across Chestnut Street to your right to see Hamilton Hall, a gathering space designed by McIntire in 1805. Turn left onto Cambridge Street to return to Ropes Mansion, standing nobly straight ahead. The mansion is open seasonally for weekend tours, and you are always free to wander its gardens.
4:30pm & Beyond – Dinner/Evening Walking Tour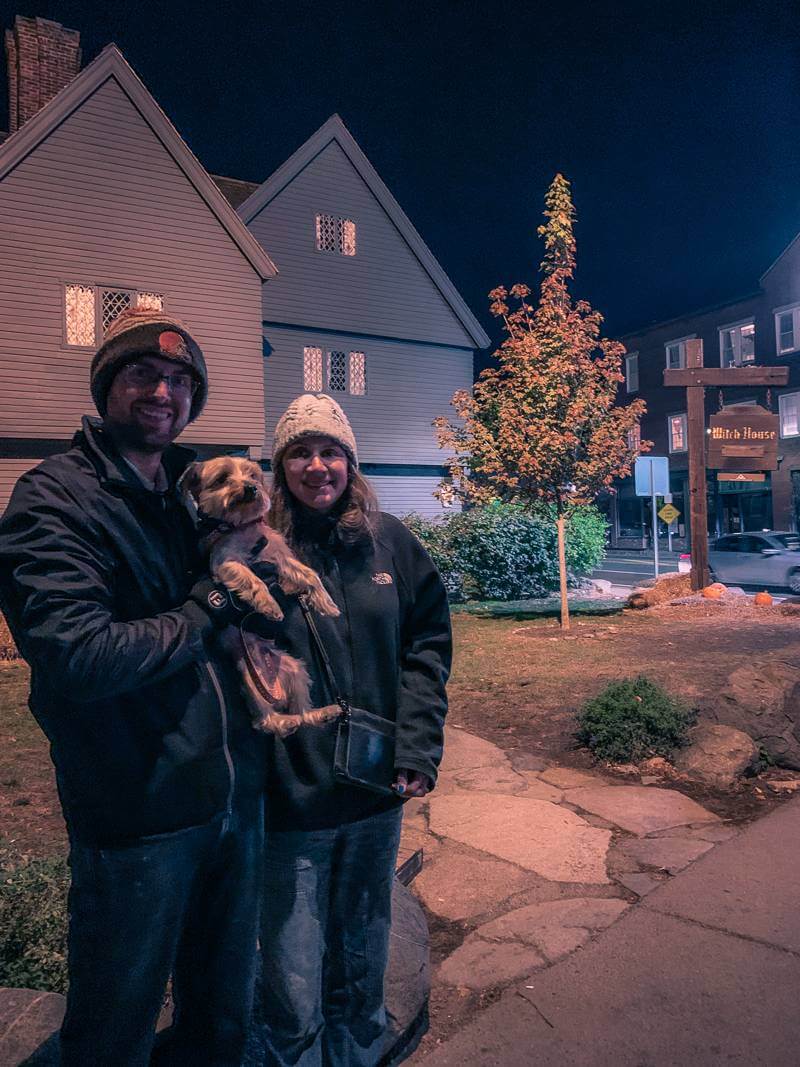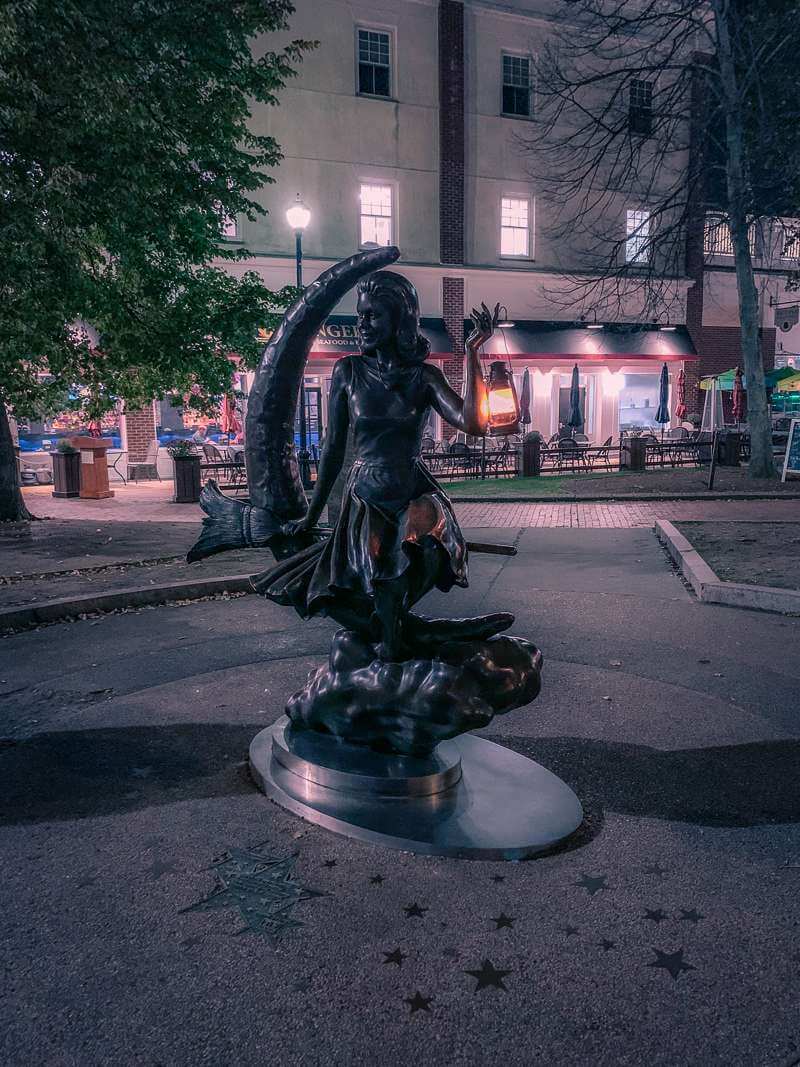 If you didn't already do a daytime Salem walking tour, plan to do one in the evening around 7 or 8pm. For full disclosure, I will be honest and admit there is a downside to nighttime tours; it's harder to appreciate your surroundings in the dark. You can't beat the mood though!
For laid back dining beforehand, visit the Lobster Shanty for some for some of the best clam chowder I've had in Massachusetts. For more sophisticated fare, make a reservation at Ledger Restaurant on Washington Street.
---
Getting to Salem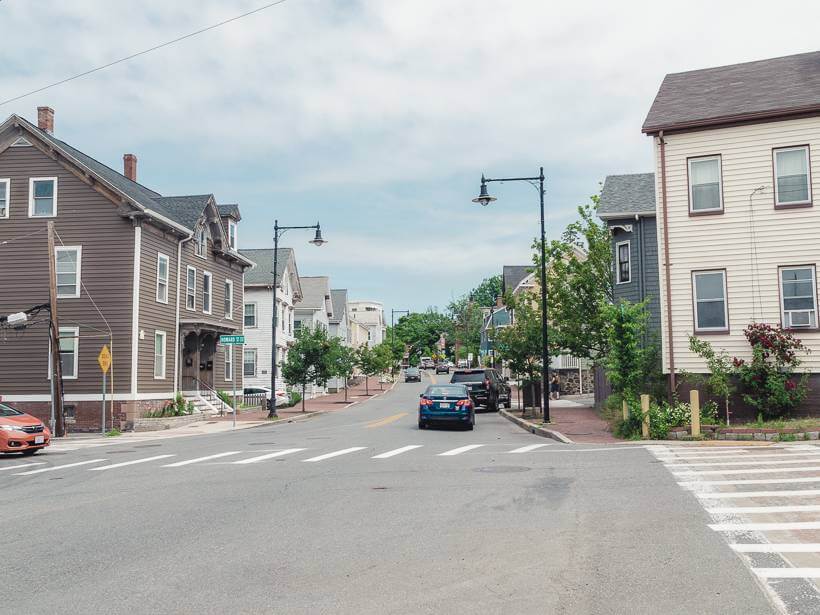 It's easy to access Salem from the highway, via MA-1A N, MA-107 N, or I-95N. My husband and I were based out of Woburn, MA, since we were primarily in town for his work trip. Therefore, I hopped on I-95 N for a 34-minute drive from our hotel, though times could be longer or shorter depending on traffic.
Most parking in Salem is paid. Credit cards are usually accepted, but some machines require change. There is a huge garage right by the Peabody-Essex Museum in the main tourist center. Otherwise, I like the small surface lot on the corner of Bridge Street and St. Peter Street.
From Boston's North Station, it is also possible to access Salem via train on the purple Newburyport/Rockport Line. Leaving every 30 minutes during peak times, the train ride often ends up being faster than driving from Boston, taking only 31 minutes. Upon arrival, Salem Station is just a ten-minute walk from the main tourist sights.
---
When to Visit Salem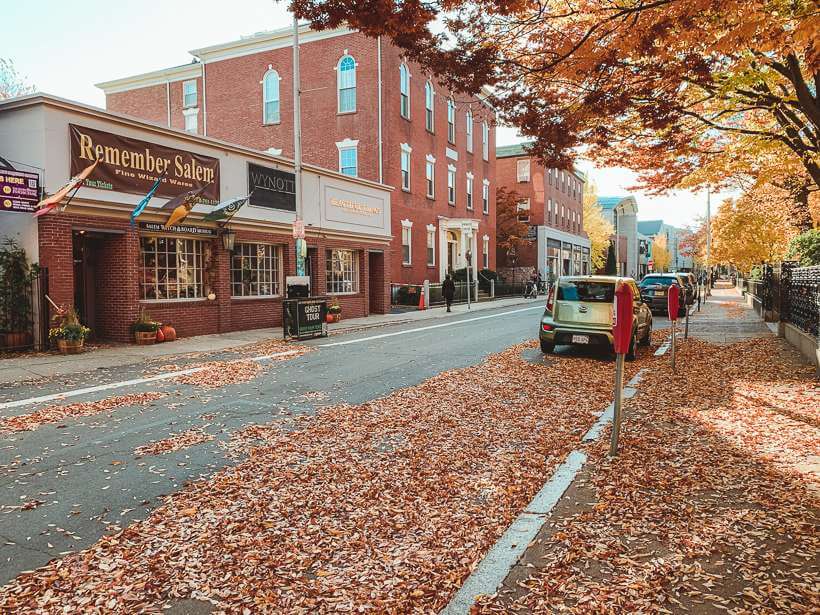 I'm going to put it right out there and say the best time to visit Salem is fall. I know, the Witch City in the fall… groundbreaking. This is simply fact if you want optimal Hocus Pocus vibes and to experience Salem when it's decked out in colorful fall foliage.
October can be a madhouse, so I recommend a November visit for the tail end of foliage season with thinner crowds. If you must visit in October, then be sure to buy entry tickets and book tours online well in advance.
Summer is a great time to explore Salem's historic harbor and dine at waterfront eateries. This is also when you'll see flowers blooming all over town.
Winter and spring are typically slow times for tourism. While you'll have many sights to yourself, some places have limited hours or might be totally closed. A weekend visit brings the best chance for your most desired sights to be open.
Whichever season you choose, always double check opening and closing hours before heading out.
• • •
There you have it – the ultimate day trip to Salem, MA. This itinerary is wonderful during any mild-weathered month. However, if you want to see Salem at its most magical, then visit in fall when the city's history and spirit feel most alive.